Landlords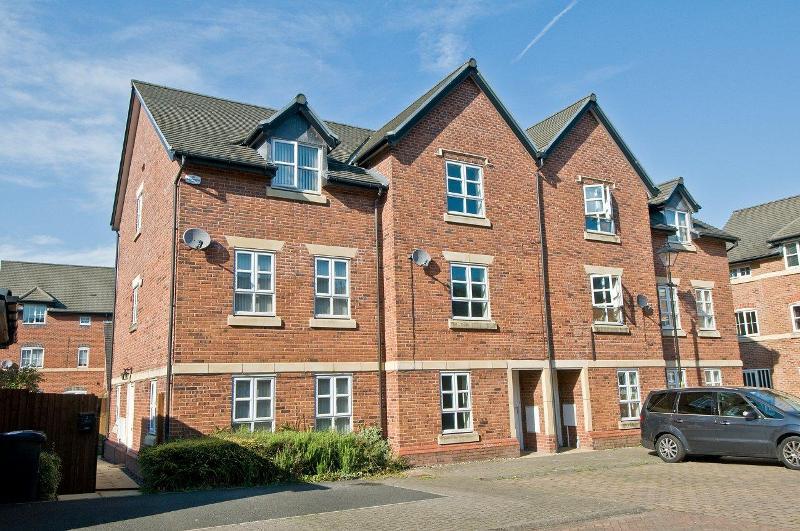 If you currently own or intend to purchase residential property for rental, you should consider engaging our property management service. You'll find it both professional and cost effective. As specialists, we know how to manage property for optimum performance, whilst ensuring smooth running tenancies and compliance with the various landlord/tenant laws.
Our Services include:
Visiting you at your property and providing a rental valuation and any other advice that you may require about letting your property.
Advising you on compliance with the various safety regulations.

Locating suitable tenants. Your property will be advertised if necessary. However we have excellent contacts with various companies and other establishment personnel departments. Furthermore, we usually have tenants waiting.

Accompanying tenant applicants to view the property.

Obtaining and evaluating references and credit checks.

Preparing a suitable tenancy agreement and arranging signature by the tenant.

Collecting a tenancy deposit, which will be treated in accordance with current legislation.

Preparing an inventory and schedule of condition.

Checking the tenant into the property and agreeing the inventory.

Supervising the transfer of gas, electricity and council tax accounts into the tenant's name.

Receiving rental payments monthly in advance and paying you promptly, together with a detailed statement from our computerised management systems.

If required, paying regular outgoings for you, from rental payments.

Inspecting the property periodically and reporting any problems to you.

Arranging any necessary repairs or maintenance, first liaising with you in the case of larger works.

Keeping in touch with the tenant on a routine basis and arranging renewals of the agreement as necessary.

Checking tenants out as required, re-letting and continuing the process with the minimum of vacant periods, to ensure that you receive the optimum return from your property.
We offer two levels of service:-
Please contact us for details and we will be happy to advise on which would be most suitable for your requirements.

Guide for Landlords....
Before a property can be let, there are several matters that the owner will need to deal with to ensure that the tenancy runs smoothly and also that he/she complies with the law. If you require further advice or assistance with any matter, please do not hesitate to contact us:
Preparing the Property
We have found that a good relationship with tenants is the key to a smooth-running tenancy. As Property Managers this relationship is our job, but it is important that the tenants should feel comfortable in their temporary home and that they are receiving value for their money. It follows therefore that a well presented and maintained property, in a good decorative order, will go towards this, whilst also achieving a higher rental figure. Tenants are also more inclined to treat such a property with greater respect.
Areas to consider...
General condition

Furnishings

Personal items

Ornaments etc.

Gardens

Cleaning

Information for the tenant

Keys
Other Considerations...
Mortgage

Leaseholds

Insurance

Bills and regular outgoings

Council tax and utility

Accounts

Income tax

The inventory

What is an Assured Shorthold Tenancy?
Health and Safety and other Legal Requirements
The following requirements are the responsibility of the owner (Landlord). Where we are managing the property, they are also our responsibility. Therefore, where we are managing we will ensure compliance, any costs of which will be the responsibility of the landlord.
Gas

Electrical

Fire

Smoke Alarms

Is your property a House in Multiple Occupation (HMO)?

The Housing Health and Safety Rating System (HHSRS)

The Tenancy Deposit Scheme

The Disability Discrimination Act 2005
Insurance:
We are able to provide information on a variety of insurance policies for both landlords and tenants, including the following: –
Buildings Insurance

Limited Contents Cover

Contents Insurance

Legal Expenses

Rent Guarantee
Investment:
With typical returns of up to 10% achievable on capital investment, in residential property to let in much of the UK, the buy-to-let market provides a highly efficient long-term investment medium.
Pre-purchase guidance

Post-purchase refurbishment
We hope that you will find the above information useful. If there are any aspects of which you are unsure, please ask us. We look forward to being of assistance to you in the letting and management of your property.